Research
GPS Community Participation Study
We are doing a study to learn about how and where young adults with disabilities participate in their community.
This study involves
Completing 2 interviews over a 2 month period
Completing Community Activity and Quality of Life Questionnaires
Carrying a GPS tracker and completing daily travel diaries for a 2-week period.
The information we get from this study will help inform the priority issues addressed by Work Together NC.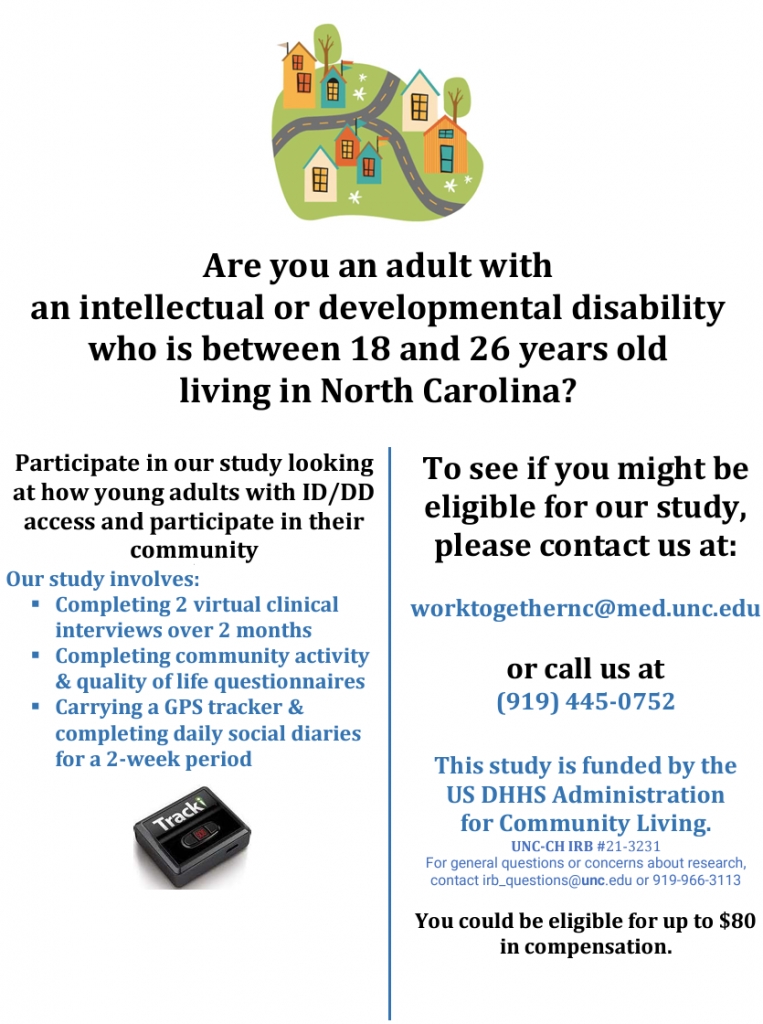 GPS Community Participant Opportunity
We are currently recruiting young adults with ID/DD age 18-26, living in North Carolina. Please see the recruitment materials below and contact worktogethernc@med.unc.edu if interested in participating.
Title of Study: Using GIS and GPS Techniques To Understand Barriers and Supports to Community Integration for Adults with ID/D University of North Carolina at Chapel Hill IRB Study # 21-3231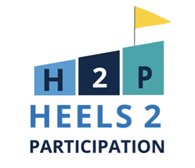 Heels 2 Participation
Our research team is also working on a virtual toolkit of e-learning modules which will cover key skill areas involved in the transition to adulthood, including life skills, goal planning, mental health, community safety, sexual health, and career exploration.
By 2027, the virtual toolkit will be available at no cost for families, schools, and other organizations to utilize. Over the next few years, there will be opportunities for community feedback and pilot testing. We look forward to sharing these resources with Work Together NC's Community Collaborative!

Connect with Us!
Questions, feedback, or upcoming events you want to share? Please reach out to us.